Reza Yassi
What to do After a Truck Accident
Updated: Mar 2
Vehicle accidents involving trucks present different challenges than your typical car accident. Perhaps the biggest challenge can be attributed to trucks being larger in size than your average on-road vehicle. A semi-truck can be up to 80 feet long and weigh 40 tons! There's simply more force behind every accident. Sadly, the greater the size the greater the injuries.
Here are four steps you should take after a truck accident to simplify the process of seeking compensation for any injuries and/or property damage:
Step 1: Seek Medical Attention
Your first priority should be to seek medical attention. If the accident has caused a medical emergency, an ambulance should transport you to the hospital immediately. Even if your injuries are only mild, you should still visit the hospital and get a comprehensive medical evaluation. After all, your adrenaline is elevated after an accident, and you may need emergency services, even if your body tells you it doesn't. This is important not only for your health and safety and the ensuing litigation.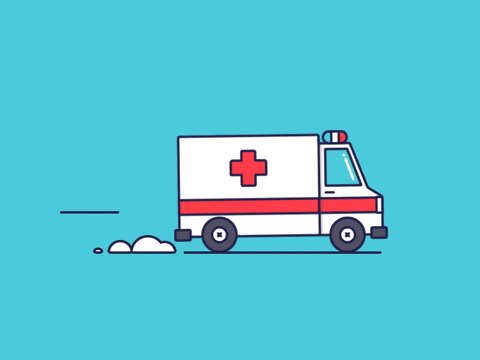 Step 2: Report the Accident
The second thing you should do is call the police to report the accident Police. The police will come to the scene, obtain more information about the accident, and file an official accident report. The accident report plays a key role in a successful lawsuit because an unbiased 3rd party police officer prepares it.
Step 3: Document the Accident
From the time of the accident, you should document everything you can about the occurrence, beginning at the accident site. Taking pictures of the accident scene when it's fresh can provide a clear picture of the severity and cause of the accident. It is also helpful to record the conditions when the accident occurred: was it raining? What was the weather like? Take the time to check the weather at the place and time of the accident and write it down regardless of the condition. Better yet, screenshot it! Lastly, collect the names and contact information of all who were at the scene. This includes witnesses who observed the accident, police officers and medical professionals who arrived in response.
After leaving the scene, you should still seek to obtain as much documentation as possible from professionals. Be sure to have any diagnosed injuries recorded in writing by your treating doctors, obtain copies of accident reports from police officers at the scene, and request copies of any documents produced by claims adjusters. The more information and evidence you have regarding the accident, the better.
Step 4: Contact a Lawyer Who Handles Trucking Accident Cases
Last but not least, you should contact an experienced attorney about your incident and see if you may have a claim to recover damages. At Yassi Law PC, we have the knowledge, skills, and resources necessary to help you seek compensation for medical bills, lost income, property damage, pain, suffering, and any other damages your injury has caused you to incur.
Our firm offers free consultations, and you won't pay a single penny unless we achieve a favorable settlement, judgment, or verdict for your personal injury case.
If you or a loved one has been injured in a truck accident, call or text Yassi Law PC at 646-992-2138 for more information and to schedule your free consultation.
Disclaimer: Although I am a lawyer by profession, I am not YOUR lawyer. This article is for informational and educational purposes only, does not constitute legal advice, and does not establish any kind of attorney-client relationship with me. I am not liable or responsible for any damages resulting from or related to your use of this information.